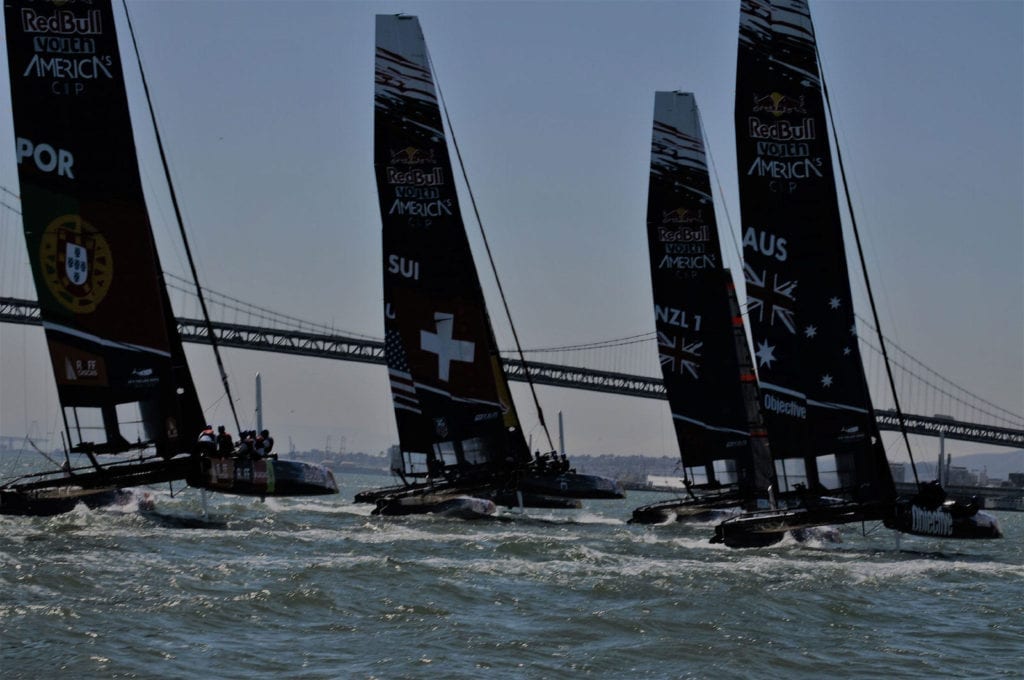 Leverage the Power of Capetown-Rio Inc.
Who We Are
Founded in 1996, Capetown-Rio Inc. (Capetown-Rio) is a Global Business Consulting Agency. From Encrypted Communications, Strategies, or Marketing Solutions, Capetown-Rio solves business problems. Capetown-Rio builds solutions that deliver measurable results to drive growth. If your company is looking for a different answer, call us. We can help.
As a Microsoft vendor, our Program Management, Video Production, and Marketing Consulting deliver business value. Additionally, we offer Risk Management for Strategic Initiatives.
You might ask, who are our customers? We typically work with software and telco companies and enterprise customers that use these services. Most importantly, we enjoy collaborating with all our clients. Work is fun for us.
Projects
You might ask, how do we begin a project? No matter the need, everything begins with a good plan. Capetown-Rio starts with a solid Go-to-Market strategy. Next, we implement the plan. Therefore, with our outstanding project management, we implement the plan. We are passionate about executing global customer and partner programs. Lastly, our projects range from small-budget projects as large as 100M.
Most importantly, Capetown-Rio projects are on time and on budget. Our experience includes global organizations to government agencies. Whether we are managing short-and long-term solutions, we are here for you. Capetown-Rio would love to share the breadth and depth of the experience with you.
Therefore, if your goal is to test an application or provide an extensive campaign, we can help. Regardless of your problem, we have solutions and are passionate about our clients' innovative products and services.
Capetown-Rio loves challenges. Indeed, we love challenges because we love what we do. Our innovative solutions deliver successful programs. However, our projects always focus on our client's needs. Lastly, we believe each customer and project are unique. We would love to help our clients.
Certifications
Capetown-Rio specializes in Microsoft products. We work on Microsoft programs, including Microsoft 365, Azure, Skype for Business-to Teams, and migration to the Cloud.
We are proud to be approved by The Office of Minority and Women's Business Enterprises (OMWBE) as a small business owned by women. Capetown-Rio is a Washington state and federally certified woman-owned minority business (WBE). We were a Microsoft-preferred vendor and preferred government agency registered with SAM. Additionally, we are a registered vendor for the City of Seattle, King County, Port of Seattle, and Washington State.
Capetown-Rio's experts build frameworks, integrated campaigns, and acceleration programs. Your message must be heard over the crowded market noise. Therefore, we listen to our customers. We continually improve by measuring our results.
Services
Our services build your brand. We use the information gathered during a project to improve and achieve the best results. Please call us if you are making a partner program or a customer acceleration initiative. Or, if you need an Above and Below the Line campaign, we can help.
Therefore, we provide value if we are on time and on budget.
Beating our client's expectations is our goal.
Indeed, we are passionate about excellence. Therefore, our core values are 1. listen to our clients, 2. simplify the complicated and 3. strive for excellence. Lastly, we focus on the big picture and dig deeper, with attention to detail. Most importantly, we value our clients.
Clients
Since 1996, our clients have continued to be at the heart of our success. Our clients are fantastic. Their products are world-class. They trust Capetown-Rio Inc. because we deliver innovative solutions. However, intelligent solutions must deliver results. Therefore, measurable results matter. Indeed, our goal is to exceed the expected results. In conclusion, we believe achieving the client's goals is the project.
See our enterprise services for more details. Learn more about our clients.
Disney
Microsoft
Partner & Customer Programs
However, we believe actions speak louder than words. Let us show you what we can do for you. Capetown-Rio Inc. wants to help you. To learn more, click here. Or give us a call today.
Join Us
Capetown-Rio Inc. is always looking for good teammates. We look for innovative, kind people with character, integrity, and top skills. Is that you? We want you. Need time to think? No Problem. At Capetown-Rio, we have fun and time to think. We love our work and our people. Want work to be creative? Want to be a continuous learner? Perfect! You are an excellent fit for us. Please work with us. If you are passionate about your work, we are looking for you. Step away from the ordinary. Find balance. We are here for you. Let's chat. Join us.
Are you looking for a fantastic job? I want to feel fulfilled. We offer flexibility. We have a relaxed team atmosphere. We support the goals of our people. Training is available. Want new challenges? Our projects are always unique, creative projects. Join us today.
We offer excellent health insurance, which is vital for everyone. Our benefits are competitive. We pay for family leave and paid time off. Work with great people. Feel appreciated. Be proud of your work. Have fun working. Enjoy what you do. Visit us today. We are an EEO employer and support diversity. Thank you for reading. To our clients, thank you for choosing Capetown-Rio. Call us today. Let's start the next of many opportunities.
Let's chat.
We love talking about business.
Let's create for you. Let's innovate today.
Why Choose Capetown-Rio INC.
Innovative
Reliable
Trustworthy
We want to hear from you.
Give us a call. Our hours are 9:00-5:00 PST.

Capetown-Rio Inc. can't wait to hear from you today.
Thank you for reading and for your support.